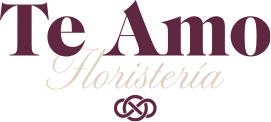 TERMS AND CONDITIONS
TE AMO FLORISTERIA is the trade name of TE AMO JUST FLOWERS CORP.,
a company incorporated in the Republic of the Philippines. Te Amo Floristeria's registered address is
25th Street, Icon Plaza Condo Corp. Bonifacio Global City, Taguig, Metro Manila, Philippines, 1630.
These are the terms and conditions upon which Te Amo Floristeria make this website,
www.teamofloristeria.com, and any of our services available to you.
PRODUCTS
All products as depicted on this website are available in Manila, Philippines. Certain flower and plant products may be delivered in bud to ensure longer life.
All products are subject to availability. In the event of any supply difficulties, we reserve the right to substitute any of the flowers or packaging materials with a product of equivalent or greater value without notice. We try to keep the representation of the colors of our products as accurate as possible. However, due to differences between display monitors along with the natural variations of our products, the colors you see on your screen are intended only as a guide. Some flowers may have natural discolorations on their petals but they are still guaranteed as fresh.
PRICES
Please note that from time to time, product and delivery prices on www.teamofloristeria.com may vary to those offered in a Te Amo Floristeria store or via our contact numbers and social media channels. Prices are subjected to change without notice especially during peak seasons.
ORDERS / PAYMENT
You will be given clear instructions to navigate the order process and will be required to provide us with your complete personal details, including accurate delivery address, together with those of the intended recipient and all necessary payment details. We accept payment via credit cards, debit cards, bank deposit, bank transfer, and Paypal. Submitting your order is subject to our confirmation. We will send an email confirmation of your order details to advise that we are processing your order via the email address you provide. We are not bound to a confirmed order with you until we have issued this email confirmation.
REFUNDS
If the recipient has received a damaged or defective arrangements, we guarantee to replace it as long as you notify us within 3 hours upon delivery and furnish us with a picture of the item.
Discolorations on the tip of petals of some flowers are not considered as damaged. Late deliveries do not qualify for full refund if the arrangement was accepted by the client or receiver.
If for whatever reason Te Amo Floristeria is unable to deliver your order, we will refund the full amount to you or will redeliver your order at a later date. Arrangements must be returned in its original condition and packaging within 24 hours to guarantee a full refund. In the event that we are unable to supply all your full order, we shall notify you as soon as possible and reimburse your payment in full no later than 7 working days after the intended delivery/collection date. Once a refund request is approved by our management, the refunded amount will be returned through client's bank account.
Due to the perishable nature of all flowers, complaints and refunds will be dealt with on a case to case basis at our management's discretion. Items with no defective elements do not qualify for a refund or change of order for the reason of "client's change of mind"
DELIVERY
Standard Delivery is the next day(unless stated), will be applicable within Metro Manila. Delivery fees apply to all orders except for Bonifacio Global City. For more information on delivery fees and locations, please visit https://teamoflowers.com/delivery/ Please note, that at certain times of the year delivery fees may vary. If you request delivery to remote areas which are not normally delivered to by our team, please contact us at +63 277448560 or at +63 916 629 8122.
We deliver between 10 am to 6 pm daily. We can not guarantee an exact delivery time but rest assured your arrangements will be delivered on the date of your order. Deliveries of fresh arrangements are personally made by Te Amo Floristeria vehicles and drivers while Preserved arrangements may be handled by our local courier.
There is a possibility that your orders may arrive on or before the date you intend to receive it. Our local courier requires at least 2-3 days processing time to ensure you get your orders on or before the date you need it.
To avoid problems or delays with delivery, please ensure that you have included the full address details, including accurate landmarks of the intended recipient and telephone number, together with your contact number so that we can notify you in the event that any delivery problems are encountered.
Please note that if the receiver at the stated address is unavailable, Te Amo Floristeria will not be at fault. We reserve the right to charge for the re-delivery fee if needed.
Te Amo Floristeria will not take responsibility for late delivery of any flower arrangement due to incomplete or incorrect delivery addresses, as well as any other causes beyond our reasonable control (e.g traffic, accidents or adverse weather conditions).
Te Amo Floristeria will strictly follow the stated delivery address in the Shipping Details the client stated on the website. Addresses put on the notes will be disregarded.
For more information on Deliveries, please visit https://teamoflowers.com/delivery/
CANCELLATION/AMENDMENTS
If for any reason, you wish to change your order you can do so, by emailing: [email protected] Please give 24 hours' notice before the requested delivery date.
No cancellation of fully paid orders. No cash refund is permitted.
TE AMO FLORISTERIA CUSTOMER CONTACT CENTRE
In the event that you are not satisfied with Te Amo Floristeria products and services any complaints should be addressed in the first instance to by email: [email protected] or by Phone:+63 277448560 or at +63 916 629 8122.
Our Customer Service Centre is available from 9:00am to 6:00pm Monday to Saturday.
Because of the perishable nature of most products and in order to assist us in resolving any complaints quickly and to our mutual satisfaction, we advise you to make any complaint within 1 working day of the date of delivery or intended delivery of your purchase.
INTELLECTUAL PROPERTY
All products, photos, and rights, in this website are owned by TE AMO JUST FLOWERS MANILA CORP. Any use of this website or its contents, including photos and products storing it or them in whole or part, is prohibited without the permission of TE AMO JUST FLOWERS MANILA CORP. You may not modify, distribute or repost something from this website for any reason.
Questions on our Terms of Service may be emailed to [email protected]